These free trampling pictures are taken from our video:
Cock trampling in Stockings on the Floor
You can buy this video here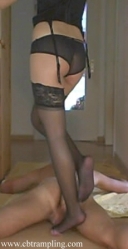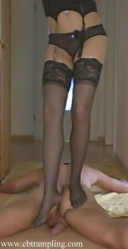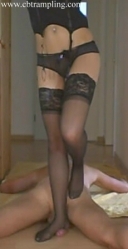 Stella's slave is lying on the floor. Stella, wearing stockings and suspenders, sneaks up on him. Tenderly she caresses his legs and his cock and then she lets him feel her power. She steps on his cock with pleasure and soon her slave feels the pain. But Stella has just begun. She steps on his bottom and walks over his back. Just to return to his genitals and crush them.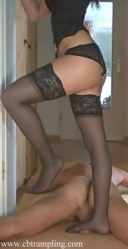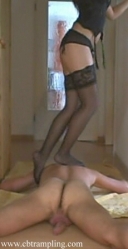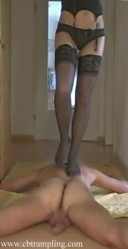 Slowly she increases intensity, the stomps are getting harder, she stands on her tiptoes on his glans, she marches with both heels or she wiggles full weight on his cock. The nylon enhances the pain that her slave has to endure.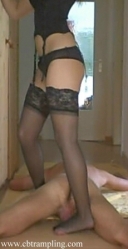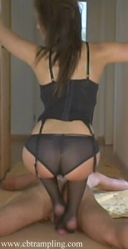 Time to stomp down from his bottom on his cock, time for really hard stomps with forefoot and heel, time to crush his glans flat...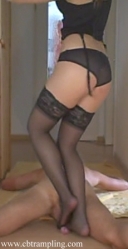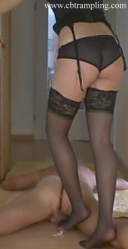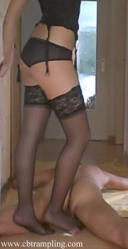 Stella plays with her victim and she's obviously having a lot of fun, while her slave groans. Again and again she finds different possibilities to send her slave to somewhere between heaven and hell. Then she finishes him. With relish she squeezes out every drop of cum...