These are closeup pictures from our video:
Cock Massacre in white High Heels
You can buy this video here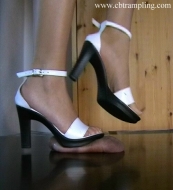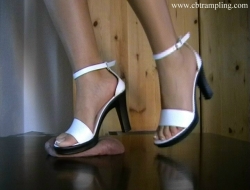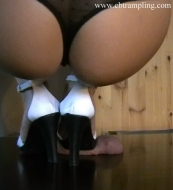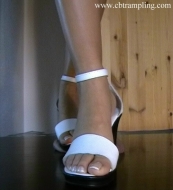 WARNING! This clip is very brutal. I trample and torture my slave's cock under my high hels until a big load of blood comes out of it. But that's not enough for me. I want his cum and of course I get it. Watch me mixing his blood and cum at the end of this clip with my bare feet.